M.D.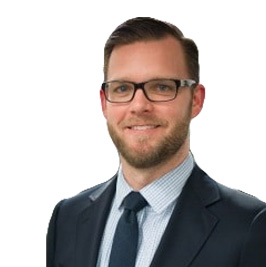 Dr. Brian P. Larsen, a Board Certified vitreo-retinal surgeon, completed his surgical internship and ophthalmology residency at RUSH University Medical Center, and a vitreo-retinal surgery fellowship at the Medical College of Wisconsin.
Dr. Larsen is a Clinical Assistant Professor in the Department of Ophthalmology at Loyola University Medical Center and the Edward Hines, Jr VA Hospital. He was the recipient of Loyola's Teacher of the Year Award. He is also a Consulting Physician at Cook County Hospital where he dedicates his time to teaching medical students, residents and fellows. Dr. Larsen is an active member in both the American Academy of Ophthalmology and the American Society of Retinal Specialists. He has been in private practice since 2012.
Dr. Larsen specializes in diagnosis and treatment of retinal diseases and conditions including diabetic retinopathy, macular degeneration, retinal artery and vein occlusions, retinal detachments, epiretinal membranes, and macular holes.